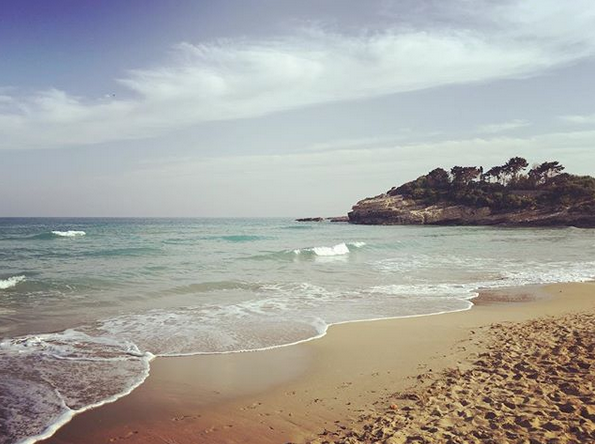 THE FOOTBALL MATCH ON TV
In October 2008, my friend Francesco rang my bell: "Erlend Øye from Kings of Convenience is at Tinkitè",  our favourite café, just round the corner , "grab your guitar, hurry up!" !
I (Andrea) was in my flat in Ortigia, watching football on TV: I wish that was my job, but it was not, unfortunately: I worked as a graphic and web designer, producing T-shirts through Kalle, together with my friend Angelo Bianca, distributing in some 'indie' shops around Italy and online.
Erlend had stayed in Siracusa for a while and used to come regularly, it was great to show him around. It was only a couple of years later, when Erlend moved to Siracusa, that we decided to start a merchandising project for Kings of Convenience.
WTF
In May 2017 I joined the Kings of Convenience team at the Bergen Indie Football Cup. A lot of people asked me: "Are you going to Bergen just to play a football match? WTF!"
Of course! The Cup was great fun! At the after party I met Axel Vindenes, and we discussed about the possibility to do merchandising for Kakkmaddafakka as well.
This was on May 27th. In July, the KMF shop was online, and in October I started touring with them, going everywhere around Europe. Their very first item was the legendary Hest T-Shirt by Mario Urban, then we started developing a lot of new ideas.
THE PLAN
From the beginning, the plan was to involve different artists and designers from all over the world and to use high-quality fabrics. That's why you will find a lot of 100% organic and eco-friendly items here. Artists are always directly involved in the process, so we create merchandising items together. Production and printing are made in Siracusa, then we delivery everywhere in the world. Most items are also sold on tour.
THE COP
The first show with Kings of Convenience was at D-Code festival in 2012. We did our first t-shirt with Yoon from South Korea. Erlend and I were walking around the festival area with a trolley suitcase, selling t-shirts. We were stopped by the police, who told us that we were not allowed to sell like that, that there was an official merchandising stand of the festival! Thank god, fans explained to that skeptical cop that Erlend was actually the guy on shirts. And it worked!
KEEP ON GOING
From day one, we just kept going on, being on tour with Kings of Convenience, Kakkmaddafakka, Erlend Øye & The Rainbows first, and Erlend Øye & La Comitiva after; we involved more artists, like Marc Martin (Australia), Garami (South Korea), Tamara Garcevic (Italy), Vera Kleppe ( Norway), Diego Lorenzini (Chile), El Cursi (Mexico), Geoff Mc Fetridge (Canada)  and we published the book "Quiet is The New Loud", written by Orjan Nilsson and "The Bible of Joy" by Axel S. Vindenes.
NEW FRIENDS
New friends and artists decided to join the Say-Yes family, so we were really proud to welcome: The Whitest Boy Alive, Kommode, Dena, Sacramento, Pish and Diego Lorenzini.
All the artists you find here have been – at least a couple of times – diving off a rock called Geronimo at Plemmirio, or having a sandwich at Ortigia's old market, or playing guitar at Gelsomineto (main photo here) and Pillirina.
MY FRIEND FRANCESCO
Francesco, the guy who rang my bell, was the owner of Tinkitè back in 2008, and is now the mayor of Siracusa . If I hadn't say-yes to him – and I hadn't say-yes all the following times – this amazing project would have never begun. This is why you're now surfing my say-yes.eu website. Enjoy!